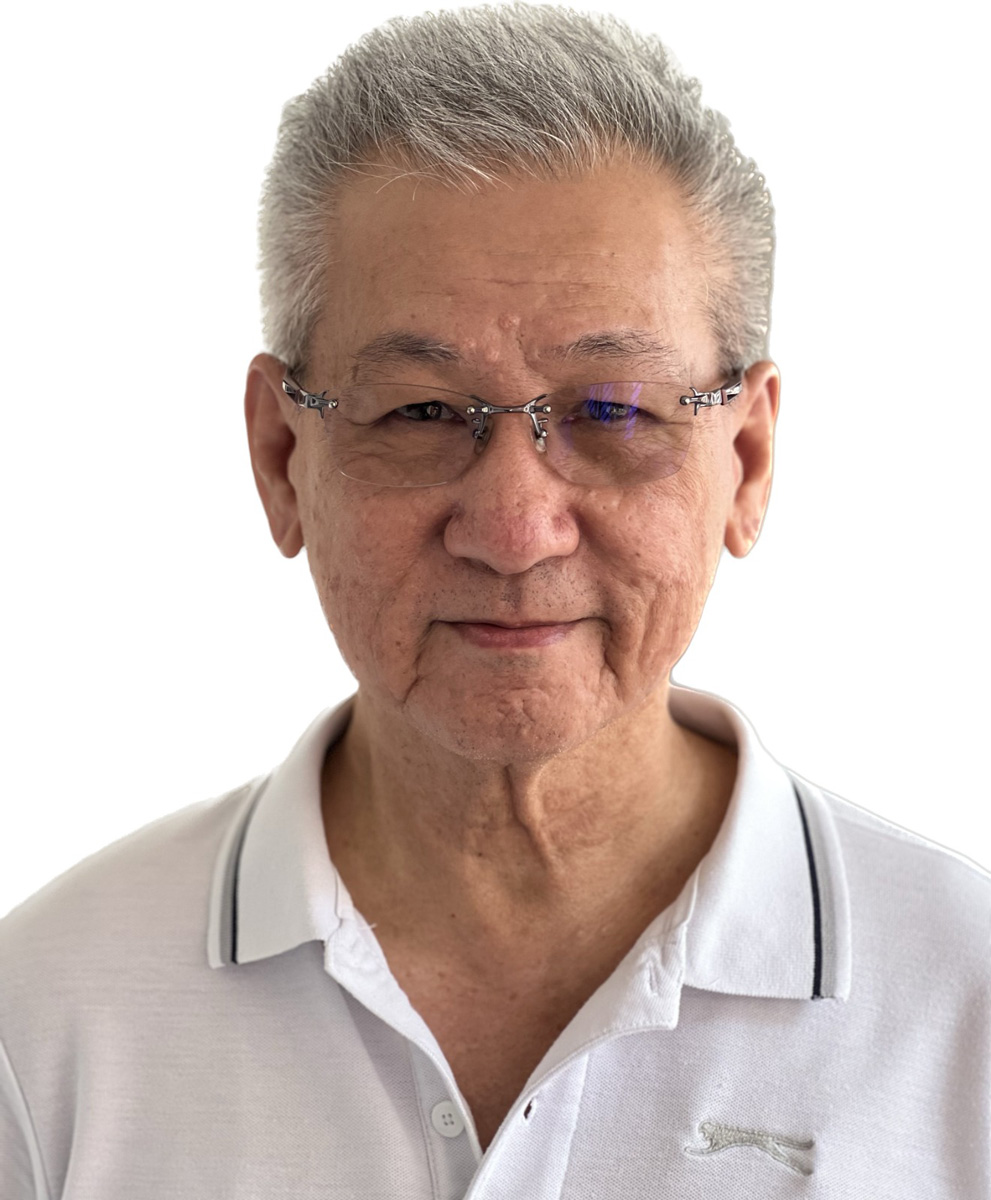 Chye Ann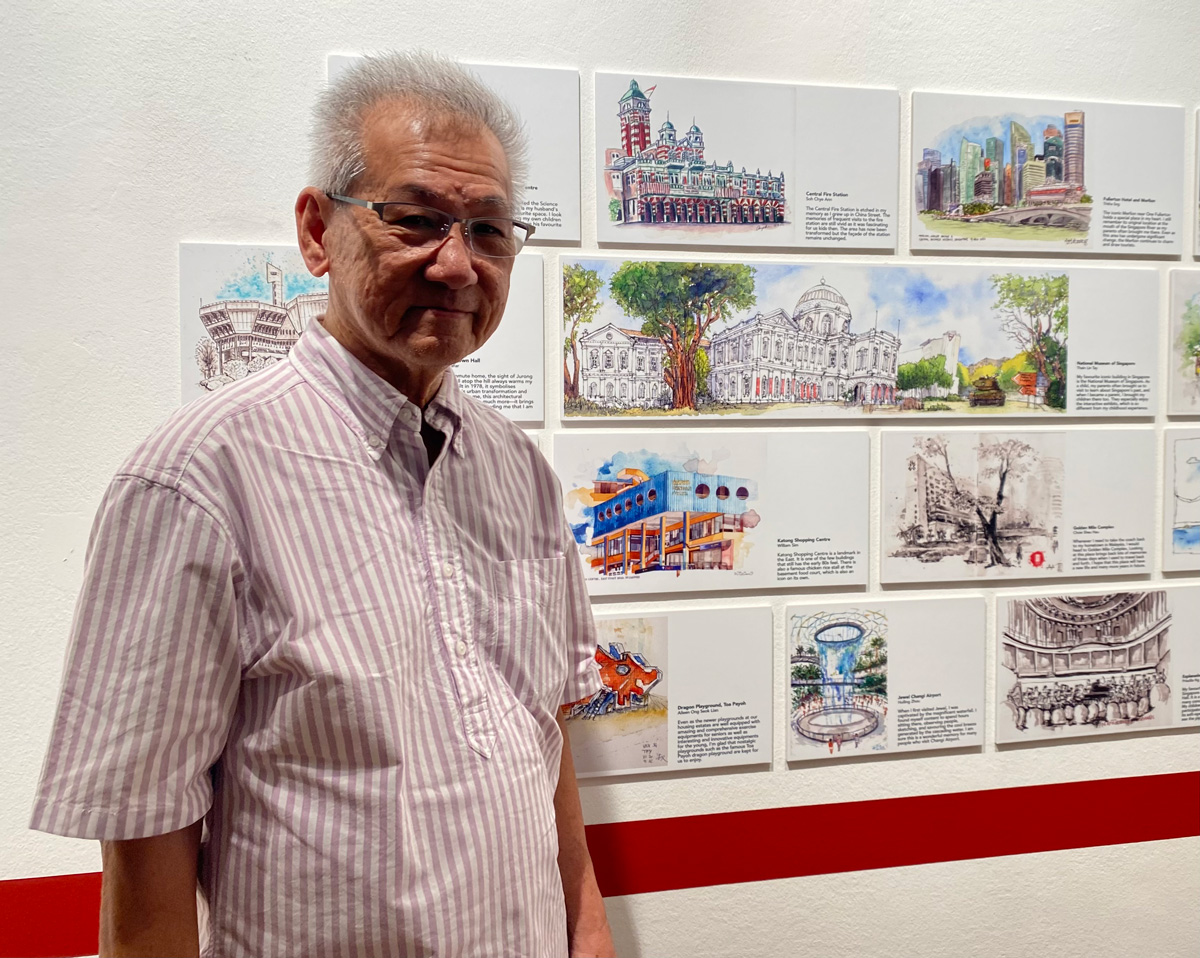 At the young age of 16, Chye Ann was already designing and silkscreening T-shirts as a very profitable enterprise. He could have developed his numerous artististic talents into a career but, as destiny would have it, he trained for a vocation in social work that would eventually span three continents – Asia, Africa and Europe.
Despite work and business commitments, he has been able to express his passion for art by documenting his vast international experiences through some of his paintings and sketches. As a self-taught artist, his forte is in line and ink sketches, but he is versatile enough with various other wet and dry mediums. Chye Ann has no formal art education apart from the occasional short courses at Nanyang Academy of Fine Arts and LaSelle College of the Arts.
Chye Ann hopes to re-ignite his passion for painting and art to reach out to others for a message of hope and goodwill. In the Artist's words – "Art can be beautiful and purposeful, and that alone, is a blessing."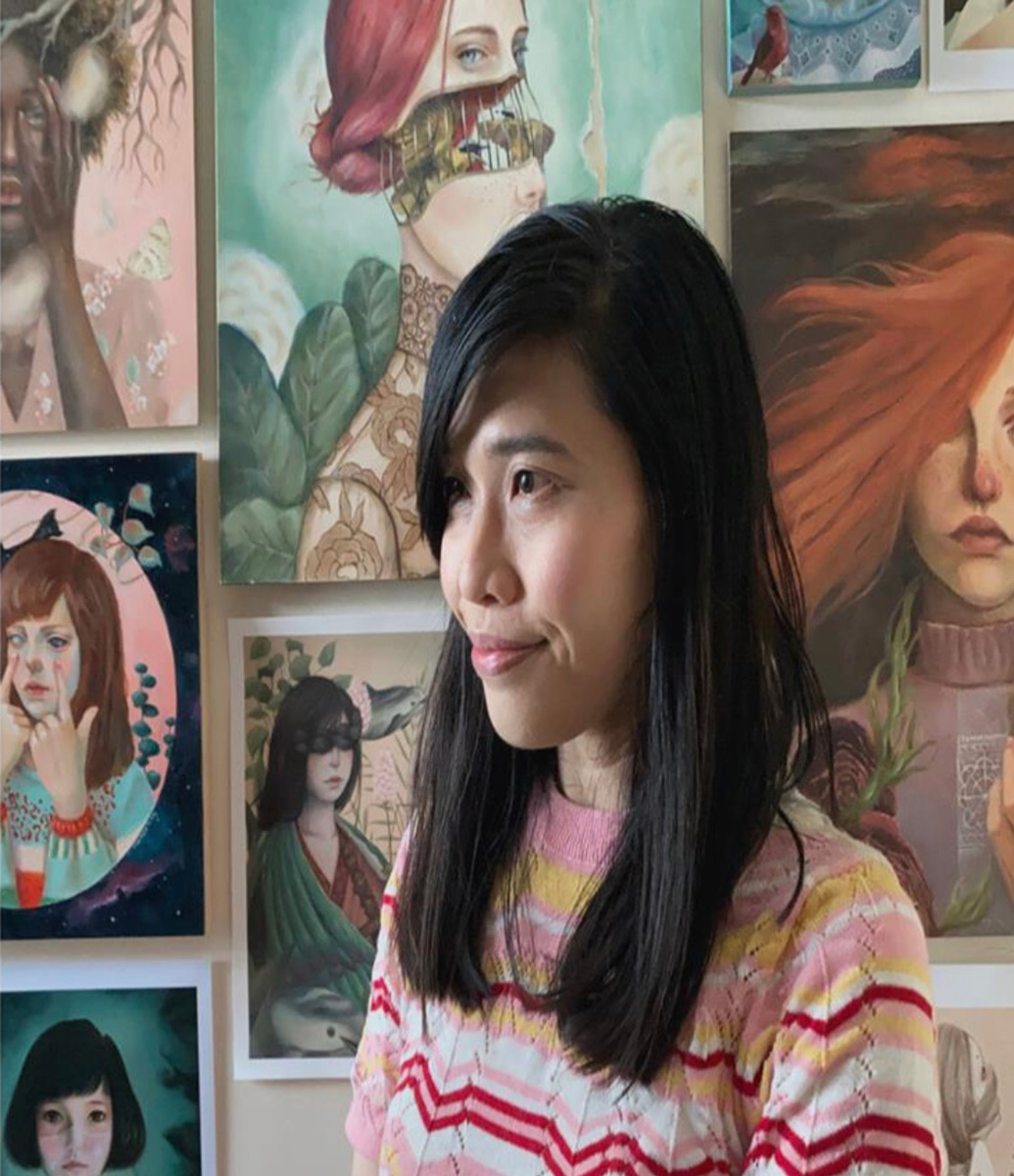 Christine R Bay
Pop-surrealist, Illustrator, Maker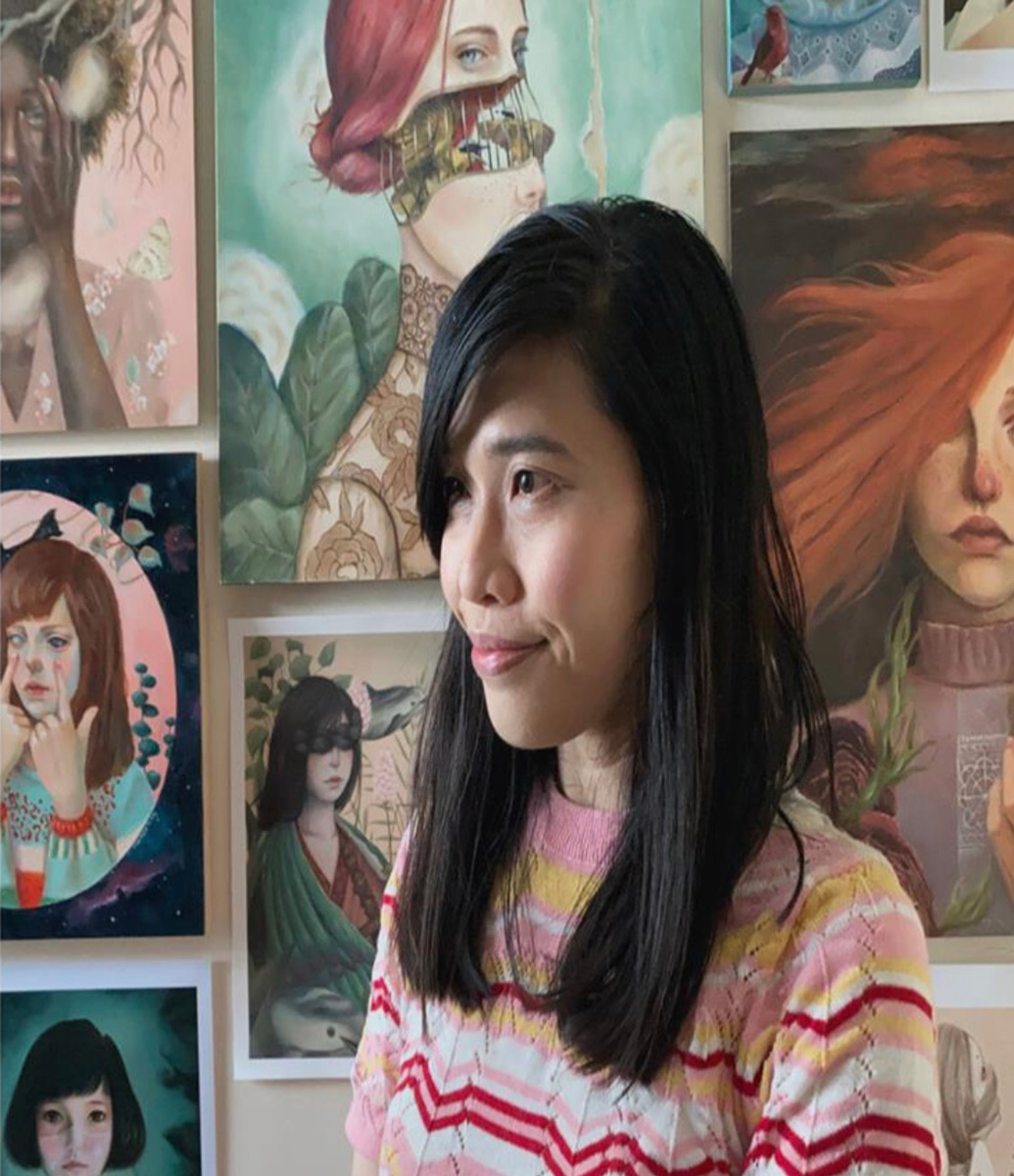 Christine is a visual artist and pop-surrealist who creates artworks steeped in surrealism and symbolism.
Her works mostly revolve around using human portraits as a representation of the story she wants to tell and the values she wants to convey.
While she is mainly a traditional and digital painter, she has worked on more experimental artworks like including sculptural details in a collaborative art installation (shown at Paperworks.sg: to feel ourselves again and Renew Earth Sweatshop 2022) with local textile artist, Adel Ng of Muta.wear, and being one of the artists in a trio show early this year (EIDOS, 2023) showcasing her new series of mixed-media sculptural works, depicting the relationship between human psychology and technology.
Having graduated from a Visual Arts Diploma course focusing on sculpting and toy production in 2022, Christine hopes to further her experimental art endeavor by exploring the relationship between physical spaces, human figures and sculptural works.
Christine has exhibited in various local and international group shows and has also been featured in Lianhe Zaobao and Ballpit Magazine.